Lakelands Concrete Products, Inc. is proud to operate the only PCI Architectural Certified production facility in the region. With over 60 years of experience, we offer the specialized customer service, design support, product knowledge and quality assurance for successful projects throughout the Northeastern United States. We are experts in our industry, and look forward to being your precaster of choice!
2016 is a notable year for Lakelands Concrete Products.  In 1951 Lakelands Concrete Products, owned by Todd Clarke, was founded and incorporated by his grandfather, WR Clarke, and his business partner, GL Price.  Sixty-five years later, Lakelands has become an industry leader, and a precast force to be reckoned with.
Lakelands Celebrated the kick-off of their 65th Anniversary this past December by throwing a company gathering.  By opening up it's doors to the employees and their families, guests were able to see a plant tour, enjoy a catered dinner and a slide show presentation, which showed the pictures of the company's many great successes over the years.  Over 160 people attended, and commemorated the accomplishments of the team and organization.  Larry Smith, Lakelands Concrete operations manager sums it up best, "Our goal is to 'wow' our customers with exceptional quality and the best service in the industry.  We have a great team and we have great customers.  It makes what we do every day rewarding and fulfilling."  Here's to the next sixty-five years…
A Livingston County firm has been awarded a $4 million contract to make massive concrete blocks that will protect a portion of the Port of Oswego…Read More
Repair work begins on Oswego Harbor Detached Breakwater…Read More
Lakelands part of massive breakwater project…Read More
Repair work begins on Oswego Harbor Detached Breakwater…Read More
Lakelands Concrete shores up Lake Ontario breakwater in record Corps contract…Read More
Massive Project to protect Oswego's Harbor…Read More
Lakelands Concrete Dolos Project D & C…Read More
Check out our Cover Story in the Concrete Products Magazine!!! Concrete Products Magazine
Oswego Breakwater Reconstruction: What are those huge, odd-looking concrete things….Read More
Architectural Columns were designed and produced for the Schenectady Library expansion, located in Schenectady, NY […]
Read more...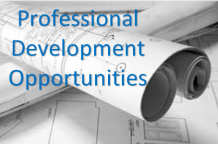 Lakelands Concrete Products is currently offering "PRECAST MODULAR BLOCK RETAINING WALLS", an informative seminar which counts for 1.5 PDH credit. Read More…